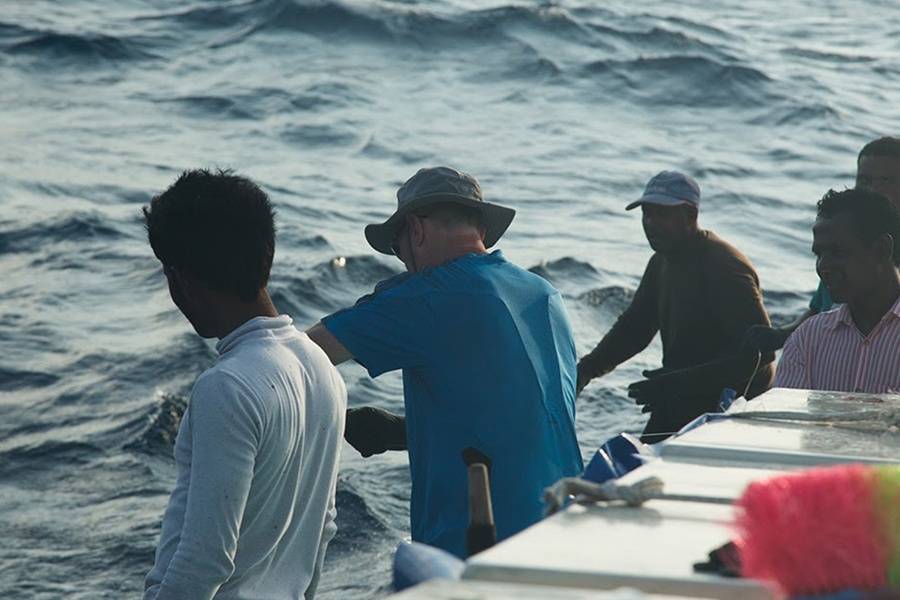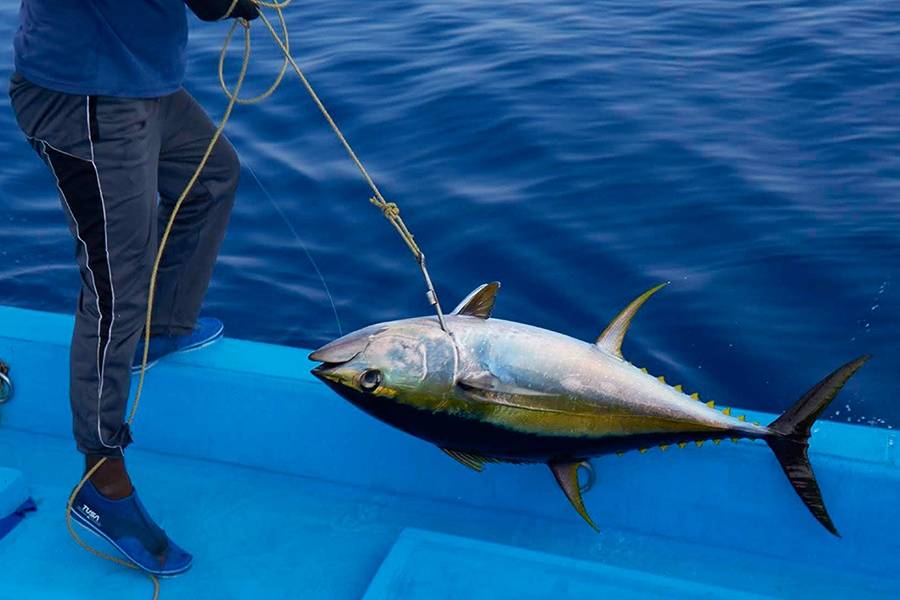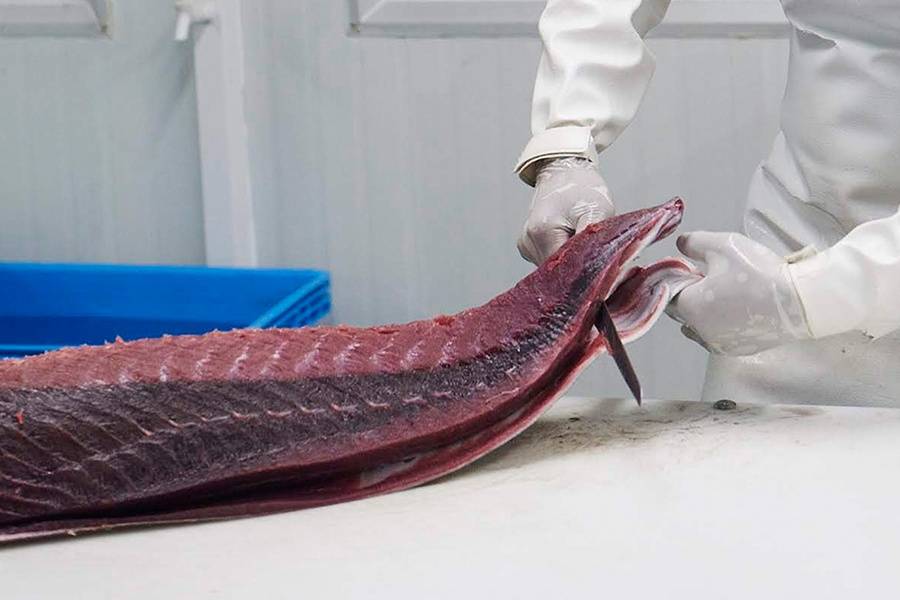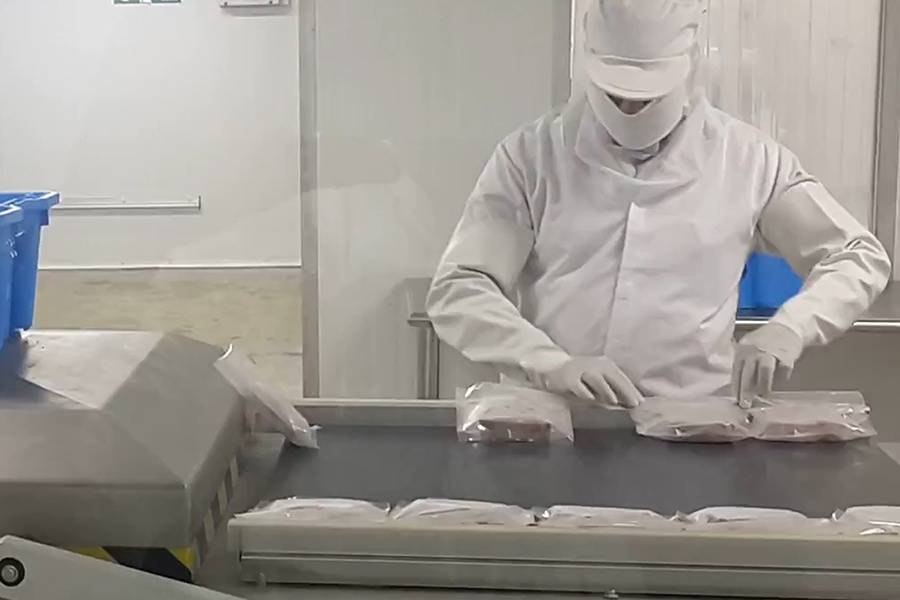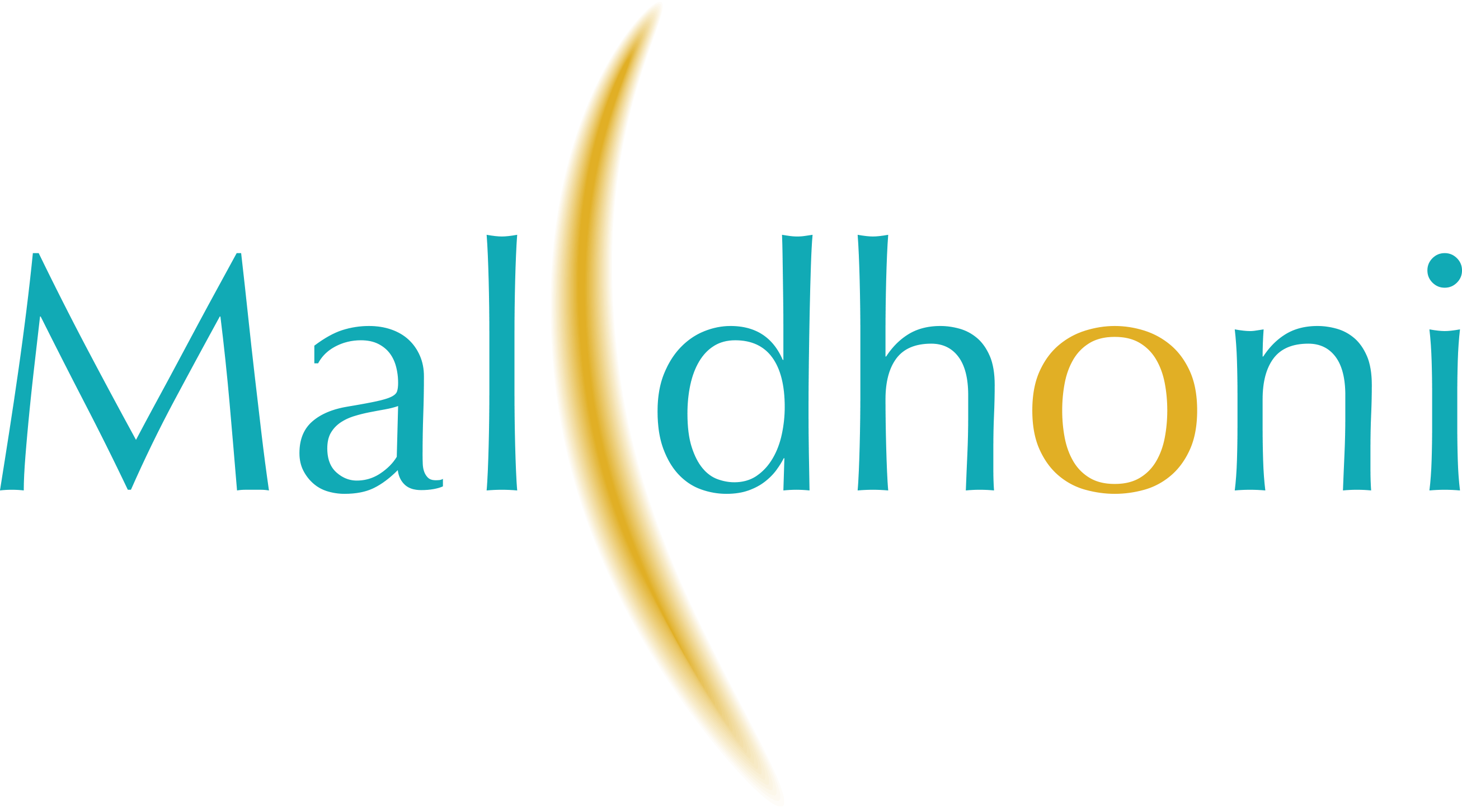 Our Maldhoni Yellowfin Tuna is hand-caught by fishermen in the pristine Laccadive Sea located between the Maldives and Sri Lanka. Because they are hand caught, there is no harm to any by-catch, and each tuna is pulled onto the boat and iced immediately.
The catch is brought back to shore as soon as possible to greatly reduce the stress on the tuna and increase the quality significantly as compared to "long line" tuna.
Our Maldhoni Yellowfin Tuna leads the way for food safety and quality because of our commitment to never using any additives and our uncompromising harvesting methods and processing protocols.
Harvester Products
Yellowfin Tuna Poke - 1 lb.
Our hand-cut, Maldhoni Yellowfin Tuna Poke is a delicate product that is perfect for any dish that calls for raw, high-quality tuna. Poke is a traditional Hawaiian dish that features raw seafood cut into small pieces and prepared with a variety of fresh ingredients, Because the seafood is paired with fresh ingredients, you must begin with the absolute best product on the market. Our Maldhoni Yellowfin Tuna Poke can be tracked from when it was harvested to when you receive it at home, guaranteeing you that your product is the freshest it can be.
NUTRITION FACTS
Yellowfin Tuna Steaks - (2) 6oz.
Our Maldhoni Yellowfin Tuna are landed from the dayboats at the dock, packed in ice, then immediately brought to the processing facility. The next step is to test for purity and safety as a random selection of fish is tested for mercury content, and any excess oxygen that may discolor the meat is removed. The tuna is then cut into loins, delicately hand-cut portioned into skinless, center-cut steaks, then packaged and blast frozen to ensure the quality and great taste. You will love these mild, tasty, firm Maldhoni Yellowfin Tuna steaks a number of ways by either searing, baking, or grilling.
NUTRITION FACTS
Yellowfin Tuna Saku
In Japan, "Saku" means block, and due to its uniformity, it the preferred product for sashimi, ahi sushi, and pan searing. Yellowfin Saku is prized for its tenderness and sweetness, making it particularly ideal for nigiri.

Our Maldhoni Yellowfin Tuna Saku has a more pronounced taste than other tuna species due to the higher fat content and because we harvest and process within hours of being landed. In fact, Yellowfin sashimi is a delicacy that is often served in high-end seafood restaurants. "
NUTRITION FACTS
Testimonial
Hear From Our Happy Customers
I just got my box and grilled the salmon with a ginger honey mustard glaze, you can't beat Bobby Flay. The salmon came out incredible! perfect portions, incredible fresh taste. Way beyond my expectations

I'm super happy with what we got. And when I think about it, there were a total of 18 portions of seafood for $119, which comes down to $6.7 per portion which I find very reasonable.

I got my first box today! YAY!!! Love the message, love the packaging... Thank you for doing it right, from practices, to sourcing, to packaging, to all around caring about our planet!

}