The Core Values of KnowSeafood
Trust is the underlying element of consumer confidence in our company. Transparency is the amount of information shared by our company, and traceability is the ability to authenticate our products themselves. At KnowSeafood, we know that Trust, Transparency, and Traceability are increasingly important with consumers to have a long-term relationship with each other.
How It Began
In the spring of 2018, there was a multistate outbreak of E. coli 0157 in which evidence indicated that romaine lettuce from the Yuma AZ growing region was the reason. Hundreds were sickened, dozens had kidney failure, and sadly over 5 people died. Romaine lettuce was pulled from distribution, stores, restaurants for months. Due to the lack of traceability, the true source of the outbreak was never solved.
Dan, one of the founders of KnowSeafood, being involved in the food industry since he was 16, was incensed that in 2018, we did not have a solution to quickly determine the sources of contamination and react immediately to remove contaminated products from the supply chain.
A journey began. Dan began to study what could be done to improve the capability of quick responsiveness and immediate traceability, not within weeks and months, but in days and hours to exactly know the journey of our food. Researching the problem, he found that companies like IBM and Walmart were working on a "blockchain" solution that would address these issues for leafy greens. Understanding that using blockchain as an immutable data provider, we could actually not only trace back where our food came from but also go forward and share this immutable information with consumers even before they purchased their food.
Knowing of the fraud, additives, and food safety problems in the seafood industry, Dan began working with IBM and created the first global blockchain solution that offered consumers complete trust, traceability, and transparency on seafood, beginning with Wild Caught Sea Scallops..
Consumers loved the project! With the cameras on their cell phone, they could immediately see and know their scallops' complete and immutable story. Finally, seafood you could trust and enjoy. Welcome to KnowSeafood.
How It Works
KnowSeafood builds traceability into the food chain by cutting out the middlemen and working directly with trusted global harvesters who share high sustainability standards. These harvesters are committed to environmental protections and are actively engaged in corporate social responsibility. Each seafood is shipped directly from harvesters to KnowSeafood, removing middlemen and opportunities for mislabeling and abuse. Every harvester must adopt blockchain technology, which further ensures traceability and provides the end consumer with complete transparency.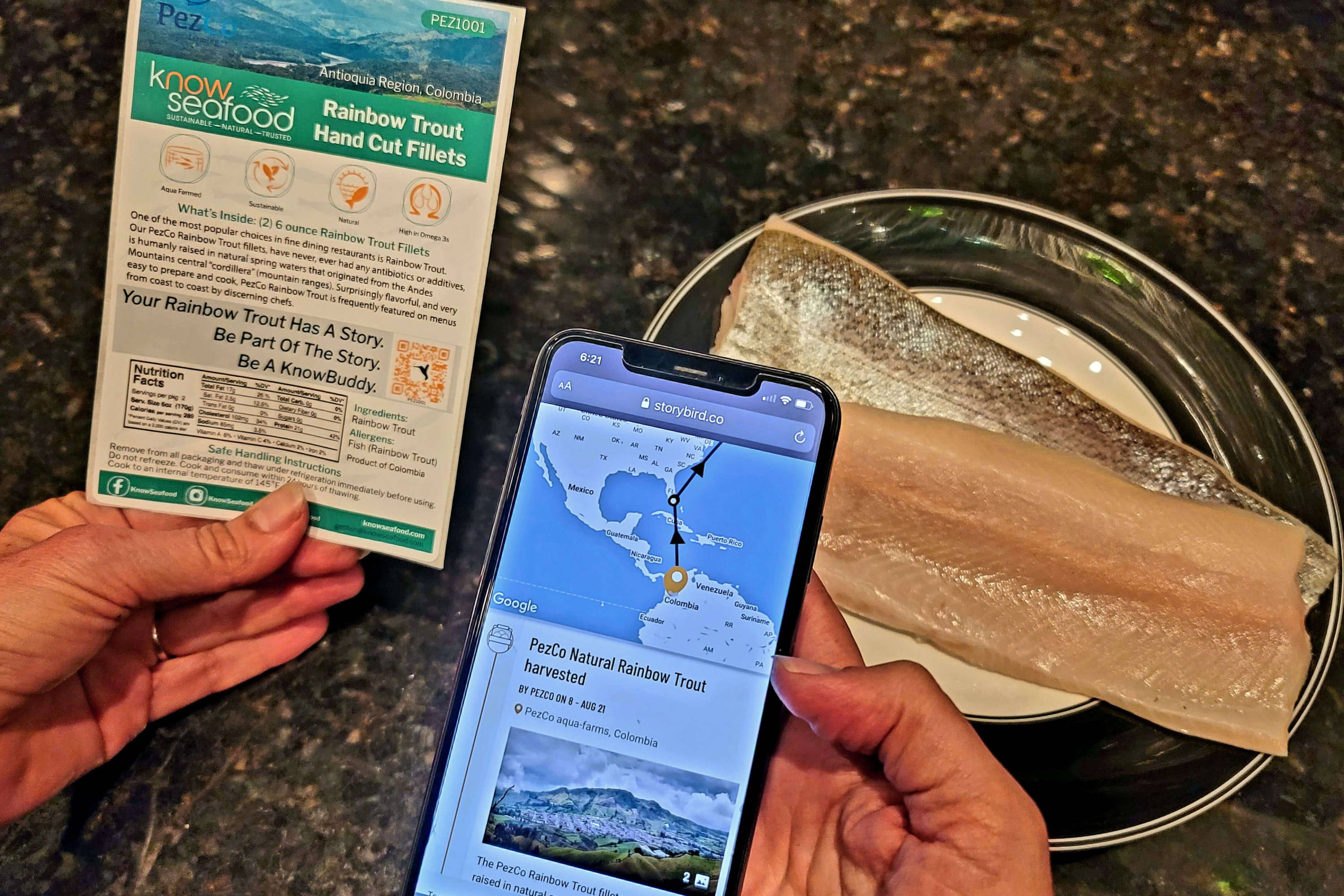 Blockchain technology from VeChain underpins KnowSeafood's sustainability and traceability guarantee. Local seafood farmers upload harvesting, processing, and shipping information using VeChain ToolChain; the data is immutable and cannot be changed, ensuring every detail of when and where it was caught, processed, and shipped is accurately recorded, building trust directly into the food chain.
These details are immediately available on KnowSeafood's online seafood market and all food packaging via the StoryBird supply chain transparency application. Consumers concerned about fish fraud, the use of additives and preservatives, and unsustainable fishing methods can now KnowWho, KnowWhen, KnowHow, and KnowWhere their seafood came from before they purchase. Blockchain technology paired with StoryBirdTM software provides consumers with interactive profiles of the fishermen, details their sustainability practices, maps the exact location of the fishing, when the seafood was landed and reports the time and date of shipping and delivery.
Building consumer trust lies in perception, reality, and the ability to tell a story in a digestible way relevant to you, our customer.
By putting you first, allowing you to know the story of our seafood even before your order it, we hope you will have confidence in ordering from us and eat healthy seafood more often. By educating you on this technology, we hope you will also demand this knowledge of seafood and other food choices from whomever you purchase.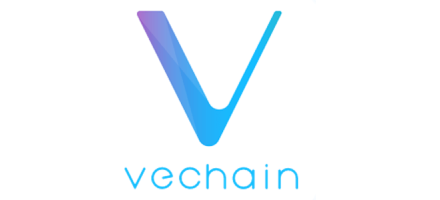 About VeChain
Launched in 2015, VeChain connects blockchain technology to the real world by providing a comprehensive governance structure, a robust economic model, and IoT integration. VeChain is the pioneer of real-world applications using public blockchain technology, with international operations in Singapore, Luxembourg, Tokyo, Shanghai, Paris, Hong Kong, and San Francisco. Together with our strategic partners PwC and DNV GL, we have established cooperative relations with many leading enterprises in different industries, including Walmart China, BMW, BYD Auto, Haier, H&M, LVMH, D.I.G, ENN, AWS, PICC, ASI etc.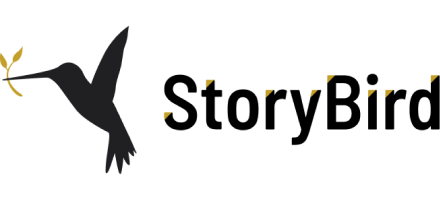 About StoryBird
StoryBird is a storytelling application that educates consumers about the products they purchase. The app provides full transparency into a product's supply chain from producer to consumer, utilizing media, content and blockchain traceability. StoryBird allows for consumers to connect directly with the producers of their products and each stakeholder in the supply chain to communicate their unique story. StoryBird is an application of Producers Market.